Kershaw County & NE Columbia Information and Helpful Links.
CAMDEN
Camden is the oldest inland city in South Carolina, founded in 1730 by King George II. The county was named after Joseph Kershaw, who came from Yorkshire, England, in 1758 and established a store that became a centerpiece for the new colony's inland trade center. Lord Cornwallis marched to Camden from Charleston in 1780 and launched the main British supply post for the Southern campaign. The Battle of Camden was fought on August 16, 1780, and resulted in the worst American defeat in the Revolution.
Camden was not directly impacted by the Civil War but did send a few generals. After the Civil War, the Camden area became a winter haven for affluent Northern families. The town became associated with equestrian activities and still uses the United States' third oldest polo field. The Carolina Cup steeplechase race became an annual event in 1930 and drew crowds of 70,000 spectators in the spring. It has become known as the premier social sporting event in South Carolina. Camden's Historic District still has many of the antebellum homes that are privately owned, with some dating back to the 1840s. Today you will find a unique blend of residents that take advantage of the many things Camden and Kershaw County has to offer, such as:
Arts Center of Kershaw County
SC Equine Park
Goodale State Park
Lake Wateree
Carolina Cup
Carolina Downhome Blues Festival
Kershaw Health
Hermitage Farm Shooting Sports
Carolina Motorsports Park
Historic Camden Revolutionary War Park
Search available property in Camden, South Carolina.
LUGOFF & ELGIN
The Lugoff and Elgin areas are the fastest-growing part of Kershaw County due to their proximity to NE Columbia. The typical small southern lifestyle is still available here with the shopping convenience of a large city. Lugoff-Elgin boasts award-winning schools with elementary, middle, and high school education available. You'll find tight-knit communities from suburb type neighborhoods to rural farms in this area. Each community is unique with annual holiday events like the Elgin Catfish Stomp festival and the Lights of Lugoff Christmas Parade.
Search available property in Elgin, South Carolina.
Search available property in Lugoff, South Carolina.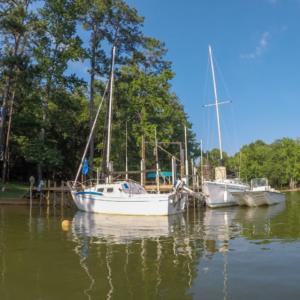 LAKE WATEREE
This 13,000-acre lake is one of South Carolina's oldest manmade shores with 216 miles of shoreline, surrounded by three counties, including Kershaw, Lancaster, and Fairfield. Duke Power created Lake Wateree in 1920, and it is known for its excellent fishing and bountiful wildlife. Although you can still find a few lake cabins in the area, many residents have built permanent and large weekend homes. While boating and water sports are massive summer attractions, anglers love the lure of catching largemouth bass, trout, striped bass, channel catfish, and the local favorite, Crappie! Wildlife lovers will appreciate the abundance of deer, foxes, turtles, and various species of ducks, hawks, and eagles.
Search available property on Lake Wateree.
NORTHEAST COLUMBIA
Situated northeast of downtown Columbia, this part of town is one of the fastest-growing areas in Greater Columbia. Route 277, an expressway with limited access, connects Northeast Columbia with downtown. Northeast residents also have easy access to I-77 (Charlotte, NC & Charleston, SC), I-20 (Florence, SC & Augusta, GA), and I-26 (Spartanburg/ Greenville). I-77 is often referred to as the Charlotte Corridor. US Route 1, or Two Notch Road, is the major road along which most of Northeast Columbia's commercial and retail enterprises are found.
Residential development has grown rapidly and significantly in Columbia over the past 12 years, and nowhere is this more evident than in the Northeast area of town. There are scores of new housing developments in Northeast Columbia, particularly in the Clemson Road area. You can find some of the most exclusive residential areas in Columbia located in the North East area.
Northeast Columbia is appealing to newcomers because so many new people have settled here over the past decade. Families are quick to assimilate into the neighborhood. Newcomers feel very welcome because their neighbors can empathize with moving into a new city; they did it themselves. Many large companies, including Providence Hospital Northeast and Blue Cross Blue Shield, are located in this area. Many people choose to live here because it is convenient to their work. The community is also home to a lot of Fort Jackson service and civilian employees.
The newest and largest addition to shopping in the Northeast is The Village at Sandhills, an open-air lifestyle center at the heart of a 300-acre master-planned development. It encompasses over one million square feet of retail space, along with a synergistic combination of offices, apartments, condominiums, and other complementary uses. The company's efforts have resulted in transactions with Talbots, Belk, Ann Taylor LOFT, Jos. A. Bank Clothiers, Kirkland's Home, The Children's Place, Yankee Candle, Bombay, New York & Company, J.C. Penny, Starbucks, Red Robin, and many other lifestyle brands. Most regional and national chain stores have locations within the Northeast Columbia corridor. There are also several golf courses within the Northeast, including Woodcreek Farms, Wildewood  Country Club, Windermere, and Columbia Country Club.
Search available property in Northeast Columbia, South Carolina.
BLYTHEWOOD
Blythewood is a small town located in the state of South Carolina. There's nothing like the smell of a brand new house, and in Blythewood, you'll find that a large proportion of homes are new construction. Recent growth in residential real estate is an indication that people are choosing to move to Blythewood and putting down their money on brand new construction. Blythewood's real estate is, on average, some of the newest in the nation. Blythewood does seem to be experiencing an influx of affluent people because the median household income is $90,417.
Blythewood is a decidedly white-collar town, with fully 87.30% of the workforce employed in white-collar jobs, well above the national average. Overall, Blythewood is a town of managers, professionals, and sales and office workers. There are especially a lot of people living in Blythewood who work in management occupations (20.70%), sales jobs (11.10%), and office and administrative support (10.57%).
Because of many things, Blythewood is an excellent place for families with children to consider. First of all, many other families with children live here, making Blythewood a place where both parents and children are more likely to develop social ties with other families and find family-oriented services and community. The town's good public school district and the large population of college-educated adults provide an environment conducive to academic values. Concerning real estate, Blythewood has a high rate of owner-occupied single-family homes, reflecting stability in the local community. Finally, Blythewood's overall crime rate is lower than the average for the country.
The education level of Blythewood ranks among the highest in the nation. Of the 25-and-older adult population in Blythewood, 47.98% have at least a bachelor's degree. The typical US community has just 21.84% of its adults holding a bachelor's degree or graduate degree.
AVAILABLE HOUSING
There are all types of housing available in Kershaw County, including:
New Construction
Traditional Ranch style homes in established neighborhoods
Executive Properties
Lakefront Communities
Horse Farms
Historic Homes
City & County Directories
Schools
Public
Private
Healthcare
Activities & Attractions